After the 2012 downturn, the semiconductor industry ushered in a moderate growth in 2013. Consumer electronics such as smart terminals, TVs and computing have vigorously promoted the growth of chip operating income. According to WINSOK, the semiconductor industry is highly correlated with global GDP growth. With the gradual recovery of the global economy, the semiconductor industry has driven steady growth and the industry has entered an upward cycle. According to the SEMI World Fab report, the global GDP in 2013 was flat compared with 2012, but it is expected to grow by 3.8% in 2014. The semiconductor industry may grow slightly in 2013 compared with 2012, but it is predicted that there will be an average growth of 8% in 2014. According to various analysis and forecasts on the development of the semiconductor industry in 2014, WINSOK is edited and organized as follows.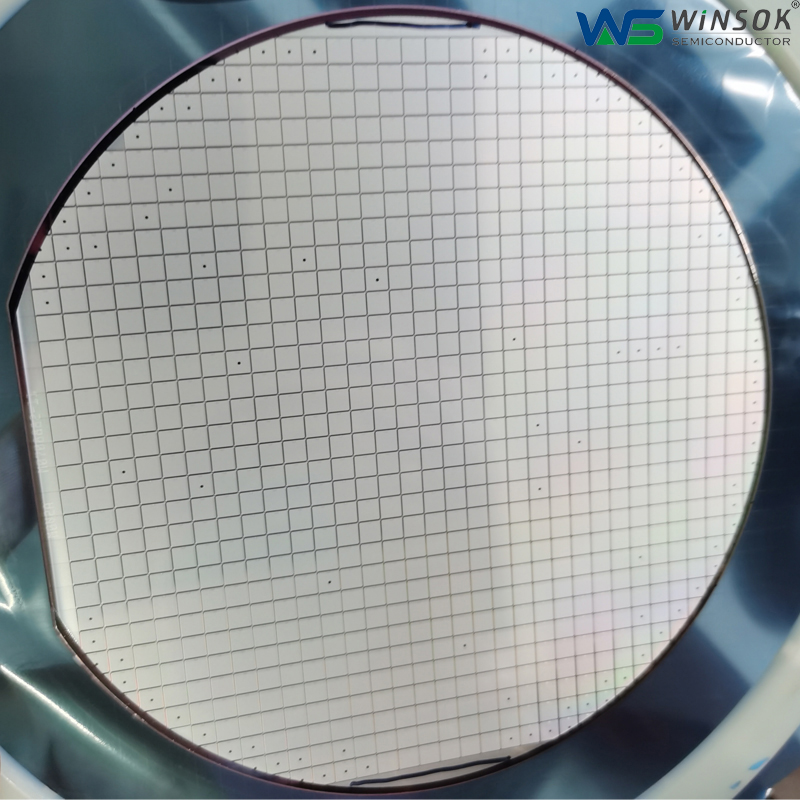 6 inch wafer


The market supply and demand situation is improving in 2014
As global semiconductor equipment capital expenditures declined for two consecutive years in 2012 and 2013, and production capacity lags behind capital expenditures by one year, it is expected that 2014 will be a year of further slowdown in capacity expansion, market demand will continue to improve, The industry's prosperity will be better than in 2013, and it will not be until 2015 that the industry will see rapid expansion of production capacity again. In the domestic market, there is huge room for import substitution. On the one hand, there is a huge gap between the supply of domestic chips and market demand. On the other hand, the global share of China's semiconductor output is constantly increasing. At the same time, the country is paying more and more attention to the semiconductor industry, and greater support policies are expected to be introduced, which is conducive to industrial integration, resource concentration, and enhances the competitiveness of leading manufacturers, which is a catalyst for industry investment. In addition, the scale of the domestic integrated circuit industry is also showing steady growth. It is estimated that my country's integrated circuit industry scale growth rate will be about 14% in 2013, and the industrial scale will reach 246 billion yuan.
It is expected that the semiconductor industry will not change much in technological development in 2014

TrendForce believes that the semiconductor industry should not change much in 2014, and the growth of the semiconductor market is still driven by smart phones. At the same time, as the 28-nanometer process has entered a mature stage, the mainstream process for application processors in 2014 is still 28-nanometer-based, and all foundry industry players can still make considerable profits from this process. However, some foundries will make progress in the 20 or 22 nanometer process in order to reflect their technological leadership. In terms of 3D-IC technology, although the stacking of homogeneous wafers is easier to achieve, the problem is that the packaging cost is too high, and the industry is unlikely to easily use 3D-ICs for large-scale stacking. Since the homogeneously stacked 3D-IC cannot be realized soon, the heterogeneously stacked 3D-IC will not be easily achieved in the next few years. Looking at it all, I am afraid that there will not be significant progress in the technological development of the semiconductor industry in 2014.
"Smart + Internet" has become a market application trend
The recovery trend of the global semiconductor industry is clear, and "smart + interconnection" has become a market application trend and a new driving force for the development of the industry. Following smart terminals, the Internet of Things will become a new engine for the growth of the electronics industry, which is promising in the long run. It is expected that the ultra-high-speed growth of smartphones in the Chinese market in 2014 will be unsustainable, and the growth rate will decline to about 20%, which is equivalent to the global level. The overall shipments of tablets and PCs are still declining, and the market is becoming mature. In the future, the integration of smart phones, tablets and PCs is a general trend.
Gartner believes that the 2014 low-end smart mobile devices will promote the continued growth of the mobile field. In addition, wearable devices continue to be popular, but whether wearable smart devices can be widely accepted by consumers remains uncertain. ABI market research organization report shows that currently sports and activity trackers are the first best-selling products, with 32 million devices shipped in 2013. It is expected that in 2014 will see the rapid growth of smart watches and smart glasses. Bluetooth will be the main connection technology for wearable computing devices, and Bluetooth Smart technology will play a key role in the success of various devices in the future. Wearable devices are expected to grow by 67% in 2014, and then until 2018, the compound annual growth rate will remain 56%.
In 2013, the price of LED lighting products dropped significantly, stimulating the explosive growth of the market. This trend is expected to continue in 2014. LEDinside estimates that the output value of LED lighting in 2014 will reach US$17.8 billion, and the overall shipment of LED lighting products will reach 1.32 billion, an increase of 68% compared to 2013. According to the IHS iSuppli report, the home appliance semiconductor market increased by 12% in 2013, reaching US$2.6 billion. In 2012, this figure was US$2.3 billion, and the increase in 2012 was 6.8%. This shows that the digital home and IoT industry is booming. It is expected that the home appliance semiconductor market will maintain a double-digit growth rate until 2015. Since then, although the growth rate has decreased, it can also reach about 9%. The home appliance semiconductor market will reach US$3.8 billion in 2017.
"Smart city" and "smart home" are popular words nowadays. As of August 2013, the number of smart city pilot projects announced by the Ministry of Housing and Urban-Rural Development has reached 193. According to IDC's forecast, China's smart city market will reach 10.8 billion U.S. dollars in 2013, and it is expected to reach 15 billion U.S. dollars in 2015. The compound growth rate from 2013 to 2015 will reach 18%. In market segments, the market for solutions such as smart transportation, smart medical care, and public safety will achieve rapid growth. As the core part of the "smart city", "smart home" will also face huge development opportunities. Experts predict that my country's smart home market will reach 100 billion yuan in 2013 and will grow to 200 billion yuan in 2020. With the increasing popularity of smart terminals and broadband networks, home informatization applications are constantly upgrading, further stimulating the growth of information consumption demand.
Semiconductor equipment investment will hit a new high in 2014
Global semiconductor sales fell by 2.7% in 2012, leading to delays in the capacity expansion plans of many companies. It was not until the second half of 2013 and 2014 that they began to plan to expand their production capacity. According to SEMI World Fab, sales of semiconductor equipment in 2014 will hit a record high, reaching $39.8 billion. Among them, semiconductor foundry equipment investment has been soaring for several consecutive years, reaching 12 billion U.S. dollars in 2013, and it is estimated that it will only increase slightly in 2014, reaching 13 billion U.S. dollars, an increase of 5%.
SEMI predicts that the production capacity of DRAM, which is not promising in the near future, will increase by 30% in 2014. From the perspective of global semiconductor equipment sales, DRAM investment has been leading before 2009, but due to company mergers and the shift of some memory production capacity to logic products, DRAM equipment investment dropped by 35% and 25% in 2011 and 2012, respectively. SEMI data shows that the investment in DRAM equipment has re-growth since 2013, with an increase of about 17% in 2013, and it is predicted to increase by at least 30% in 2014. The reason for the growth is that the ASP of DRAM was estimated to increase by 30% in 2013, and many DRAM companies began to turn to profit, leading to a new round of DRAM investment. The fastest growth in equipment sales in 2014 is expected to be flash memory, which is estimated to be 40%-45% (YoY). In recent years, under the pressure of overcapacity and falling prices, the capacity expansion of flash memory has been limited, and some companies have even reduced it (such as Sandisk). During 2012-2013, the overall production capacity of flash memory was tight, and it is estimated that it will gradually recover in the second half of 2013 and 2014. From the SEMI report, it can be seen that some large DRAM and Flash companies are planning to increase investment and expand production capacity.
MPU may be the next big growth sector in 2014, and its equipment investment growth will exceed 40% (YoY). During 2011 and 2012, MPU was not so good either. In 2013, there was even a negative growth. Many companies have low capacity utilization. Intel plans to adopt 14nm process in the near future. It is estimated that MPU will increase greatly in 2014. Semiconductor companies have gradually adapted to the cyclical ups and downs of the industry and can take advantage of it. If DRAM prices start to improve, other types of chips also perform well. With a 3%-4% increase in global GDP in 2014, semiconductor sales will also increase by 5%-10%, thereby promoting a new record in semiconductor equipment sales.